About Quality & Compliance Legal
Rebecca Curran set up Quality & Compliance Legal in 2009 after recognising the real difficulty faced by many practitioners to keep fully up to speed with the ever-increasing burden of their regulatory obligations. Experience on SRA visits has shown that in the absence of dedicated staff to oversee and manage regulatory compliance, firms can risk being in breach of their Professional rules and, at worst, face disciplinary sanctions.
The Solicitors Regulation Authority's (the SRA) move to outcome focused regulation (OFR) on 6th October 2011 poses further difficulties for firms in that there are no longer clear and detailed Rules to follow but, instead, each firm will have to be able to demonstrate to the SRA that they have systems and procedures in place to meet the high-level, overarching Principles and the relative small number of required Outcomes and suggested Indicative Behaviours in the Solicitors' Code of Conduct 2011.
Quality & Compliance Legal can help you by reviewing and assessing your current systems and practices and offering guidance and, where appropriate, templates to enable you to put the systems and procedures in place to allow you to demonstrate clearly to the SRA that you have taken action to comply with the Principles and Outcomes. This assessment by experienced auditors should also improve the management and efficiency of your firm and minimise many of the regulatory risks faced by you. Whether it's regulatory support, in-house training, Lexcel or SQM consultancy, or help with the Conveyancing Quality Scheme, we have the expertise to help. We are based in the North West but provide our services across England and Wales.

Who are we?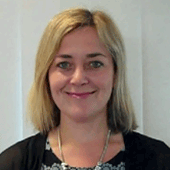 Rebecca Curran is a non-practising solicitor and Lexcel Assessor and Consultant. Rebecca worked at the Law Society and the SRA for over five years and has co-ordinated and managed the delivery of hundreds of monitoring visits to law firms. During her time with the SRA, she held a technical advisory post, giving technical advice and guidance to other staff within the Practice Standards Unit. Rebecca was also a significant contributor to "Your Clients – Your Business" - client care guidance published by Professional Ethics. She has written and delivered lecture materials for client care seminars given by Law Society staff throughout England and Wales.

Rebecca's experience in private practice means that she is fully equipped to recognise and deal with the challenges faced by law firms and she can give practical and meaningful advice and support. She has also given numerous lectures on behalf of CLT and local Law Societies, including lectures on OFR and the new Code of Conduct, complaints handling, file auditing and client care. Rebecca is an accredited SQM assessor and consultant. She trains regularly on the provisions of the SQM standard on behalf of the SQM Delivery Partnership. Rebecca also lectures and trains regularly on Lexcel, most recently, on the new requirements of Version 5.